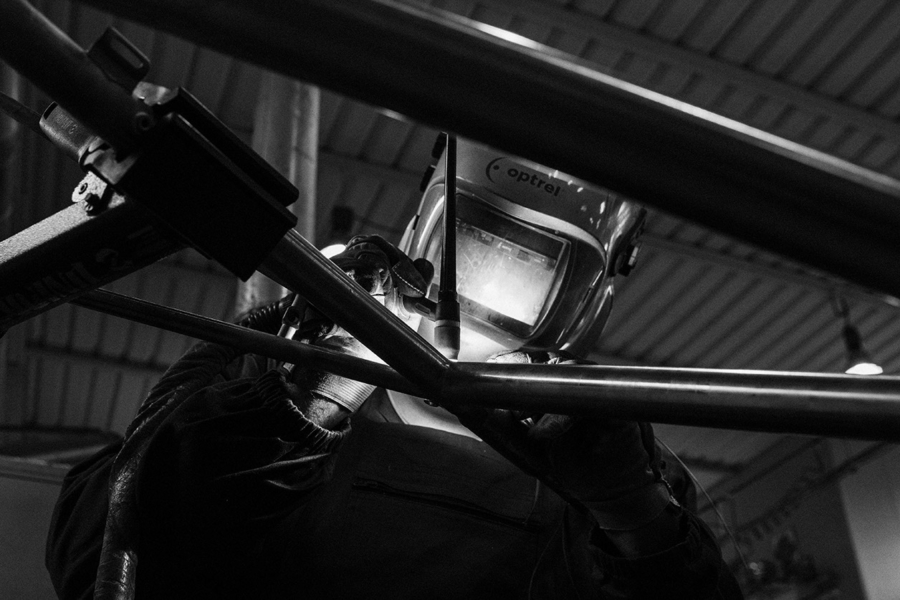 From the very beginning, there's been a special, distinctive quality that has always been a part of Stelbel production. This is our signature TIG welding technique, the cornerstone on which all our production is based and the reason for our success during the 1970s and 80s.
During this period, TIG welding could almost be defined as "experimental" and certainly like all the great innovations, it took time to be accepted in the market. Today, a TIG welded frame made from high-end steel is considered normal but back in 1973, it was Stelio who first introduced it to the industry, becoming a pioneer of this technique.
It was immediately apparent that a TIG welded frame was lighter, stiffer and more efficient than its lugged counterpart. Over the years, the technique and the machinery has evolved so as to further improve the mechanical characteristics of a weld which today is carried out with skill by our welders who have over 30 years experience.
With the reintroduction of the Stelbel brand in 2015, the mission has always been to remain faithful to the past, focusing on using the same manufacturing techniques, identical in all respects, even in aesthetics.
Each and every Stelbel frame is entirely handmade in Italy and made to order.