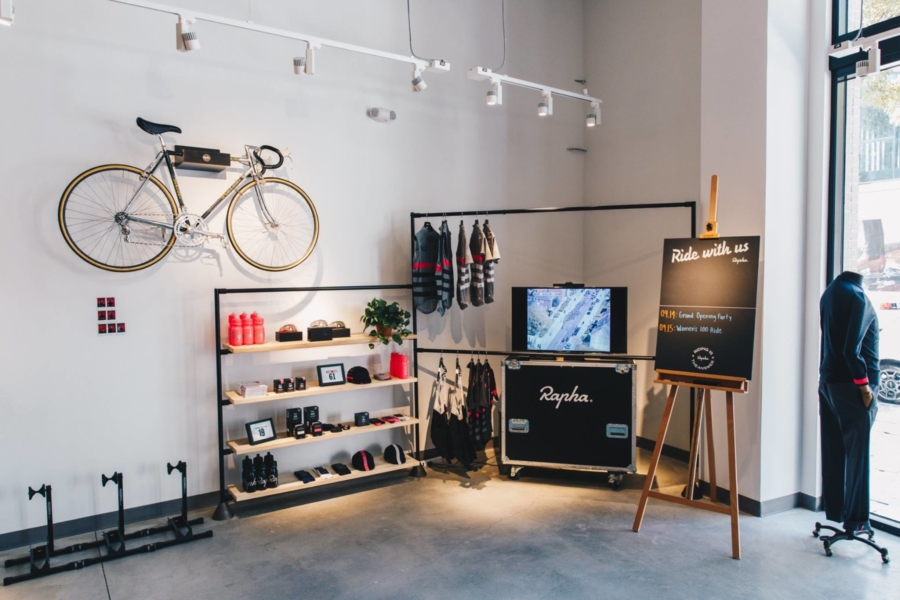 Even if you've never visited Miami, it's still possible to picture it… but the light is one of those things you really don't expect. Now that we've returned from a short trip do we realise that Miami has a light all its own, made up of skyscrapers in which you find the reflection of the sea, long shadows that already at the first light divide the large group of cyclists on the road to Key Biscane. 
Here, even in winter, you wake up very early to ride, so as to avoid the heat, a quick breakfast of mango, mango and again… mango(!) Put on our kit and off to Rapha for Saturday morning ride! The more you talk to people in groups, the more you realise that the local language is Spanish and not English, and here's the second thing you don't expect, Venezuela, Colombia, Mexico, Nicaragua are the main countries of origin of many cyclists in Miami, here … Miami is in South America!
Thanks to Juan and Gonzalo, to the Rapha Miami group for hospitality and to Gunter for his innovative Ziel new benchmark for Stelbel customers.