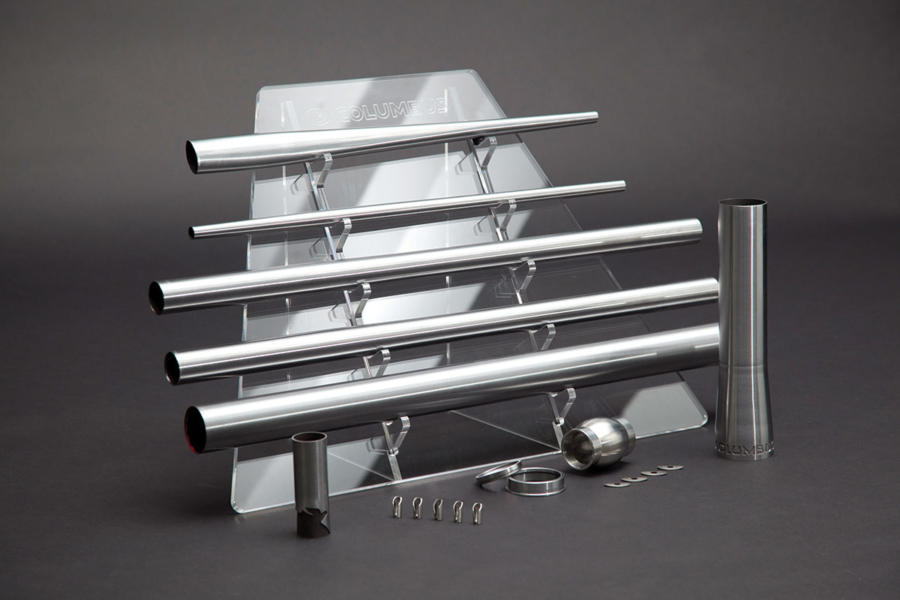 Columbus tubing is a cornerstone of our industry. They are one of our most important partners and among the first to believe in the Stelbel brand revival project.
For 100 years, Columbus has been manufacturing steel tubing, always with great skill and with consistent technological updates. The "Cento" project was recently presented to celebrate this incredible achievement. A special series of steel alloy tubes, where all the experience and know-how of the Lombardia company has concentrated in the creation their most technologically advanced tubing to date.
Certainly here at Stelbel we did not want to miss the opportunity to create a frame model based on this new tubeset.
We decided to propose this project in a limited series of 19 pieces, each embellished with engravings that will make each frame unique.
Like any other Stelbel frame, the Cento model will also be custom made.
From today we are accepting orders for this special frame, you can contact us by email or phone to receive more information about construction costs and delivery times.