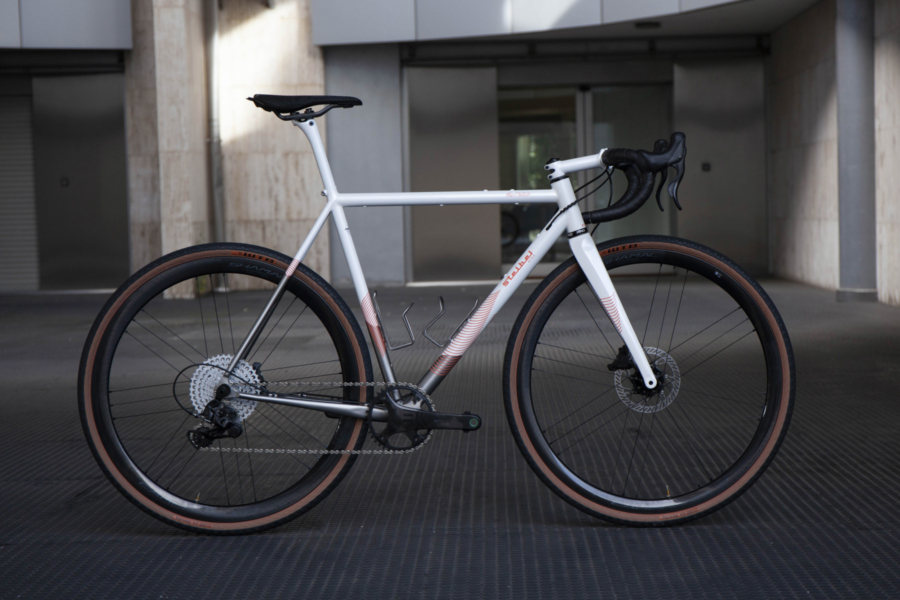 The Stelbel Nina XCr is our interpretation of a fast Gravel bike designed for all riders who are looking for performance and off-road capabilities. With a tire clearance of up to 700 x 42c, a fully custom geometry and a wide variety of custom options such as additional mounts the Nina XCr is ready to go fast – on and off-road.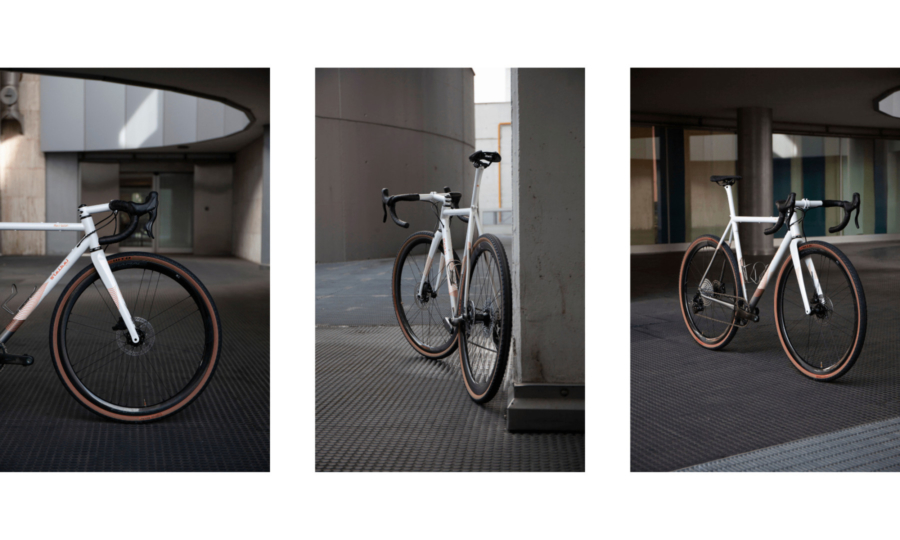 Stelio Belletti was always pioneering in terms of technology and materials to build better bikes. He was the first frame builder to opt for TIG welds when creating the very first Stelbel steel fork – a design that still stands out when it comes to weight, performance and aesthetics. In an era when the industry standard has been lugged frames Stelio demonstrated that there are better ways to build bikes. 
Incorporating Stelio's spirit for new materials and technologies into the design of a fast Gravel bike, the Columbus XCr stainless steel tubes are the perfect match for all those riders looking for lightweight performance on and off the road.
The custom geometry and tire clearance of 42c or 38c with fenders makes the Nina XCr an ideal frame for Gravel races, mixed-terrain bike packing trips or a visit to the legendary white roads of Tuscany. The stainless steel tubes make the frame lighter and stiffer compared to the standard Nina frameset.
The Nina XCr is built with custom XCr stainless steel double butted tubing from Columbus Tubi, and as all Stelbel frames, TIG welded in our signature style to ensure the highest possible performance.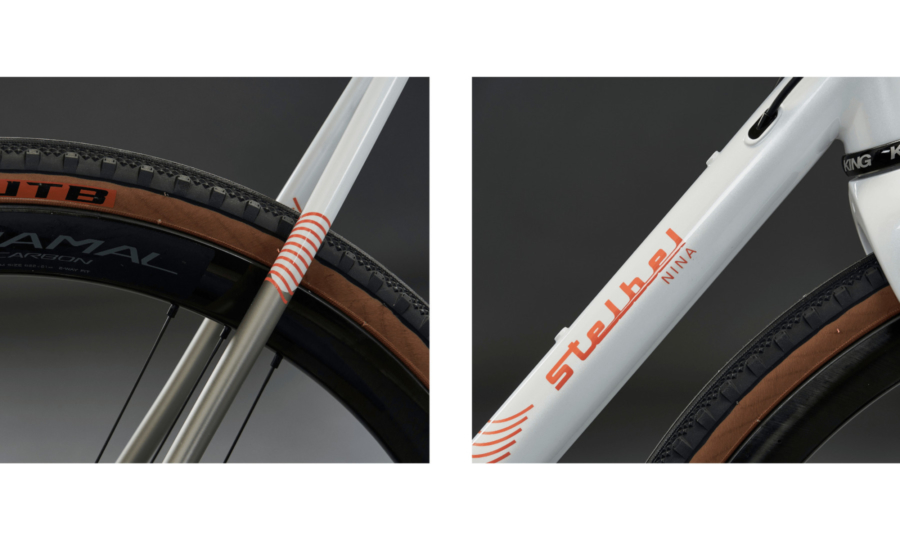 The Nina XCr meets the latest standards using flat mount and 12mm thru-axles. You can have up to 3 bottle cages, mudguards, top tube bag eyelets or mounts inside the frame triangle for a strap-free frame bag for a clean look. 
The Stelbel Nina XCr is a completely custom handmade product made exclusively in Italy. Each and every frame is unique and tailored to the needs of the rider from geometry, accessories, mounts and groupset options.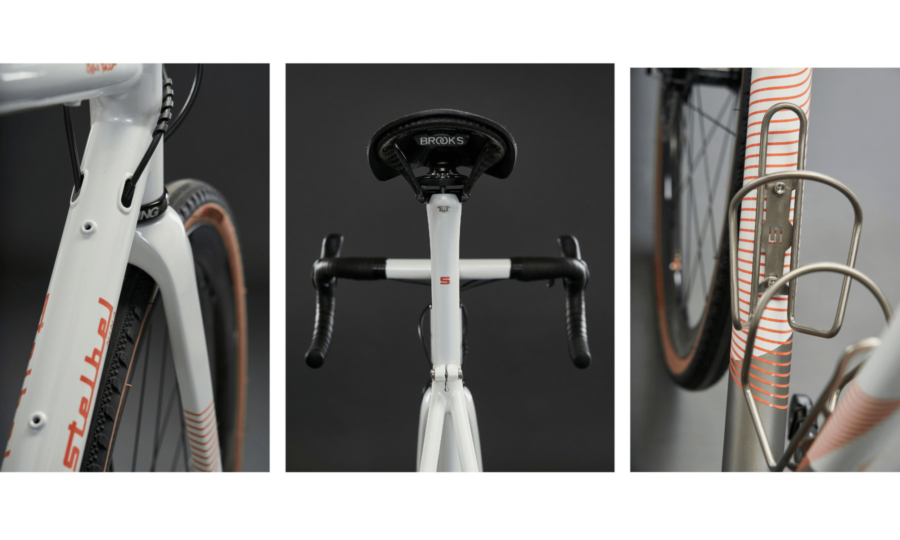 Time for an after-work ride up some local climbs, farm tracks and some gravel descending. Ready to be back for an Aperitivo. Saluti!