Stefano has been a dear friend for a long time, but to everyone he is known as Cento Canesio, a street artist who grew up in the Italian graffiti scene, a skater since forever and a passionate cyclist for many years.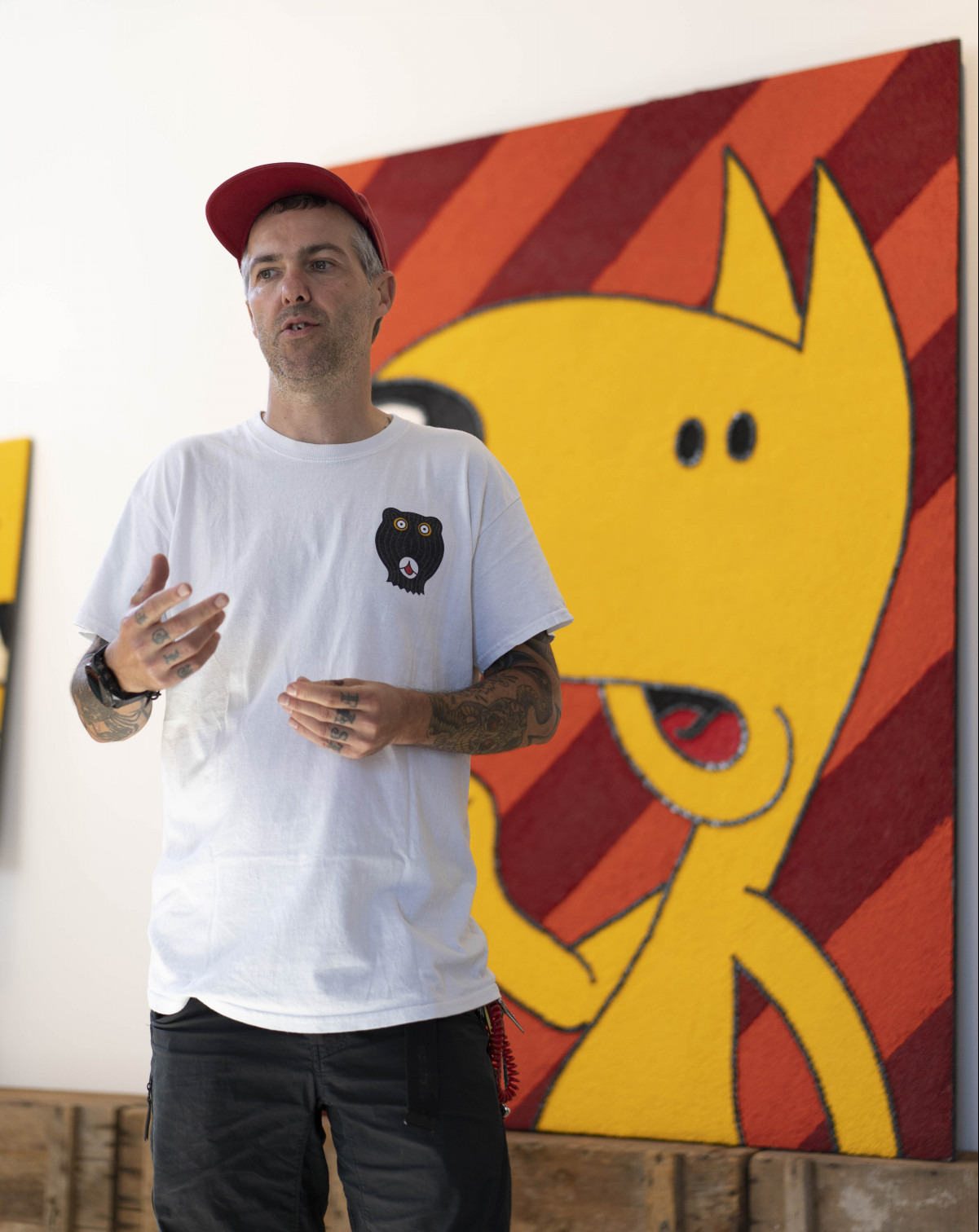 For Cento, the bike is above all about adventure and fun. But with an artist's attitude, he has long dedicated himself to transferring his creativity on to bicycle frames, customizing them by hand to make something really unique.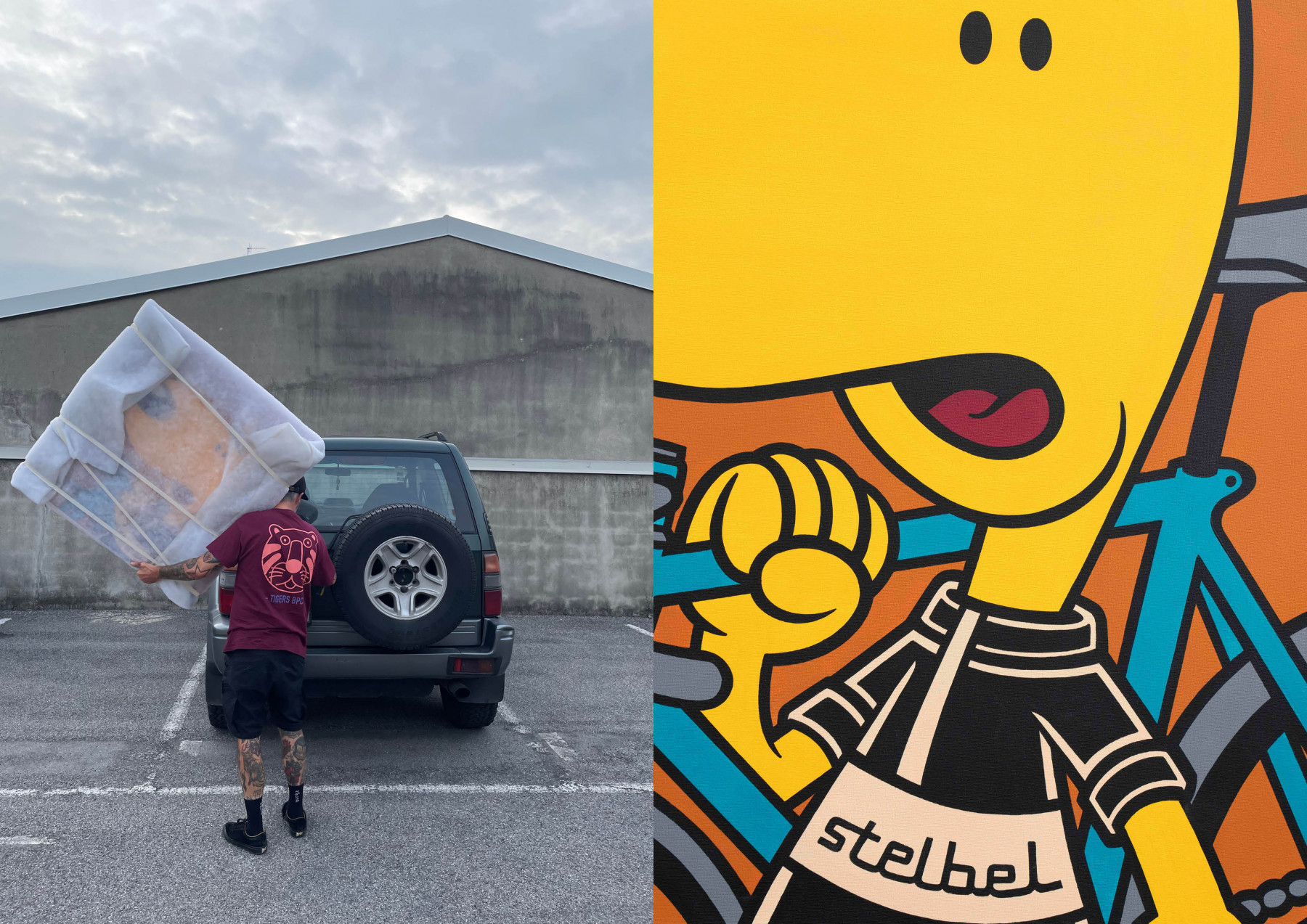 On Saturday 17th September during The Italian Glass Week in Venice, the RARE PEARLS event, organized by Costantini Glassbeads, Imagoars and Cento Canesio, will be held.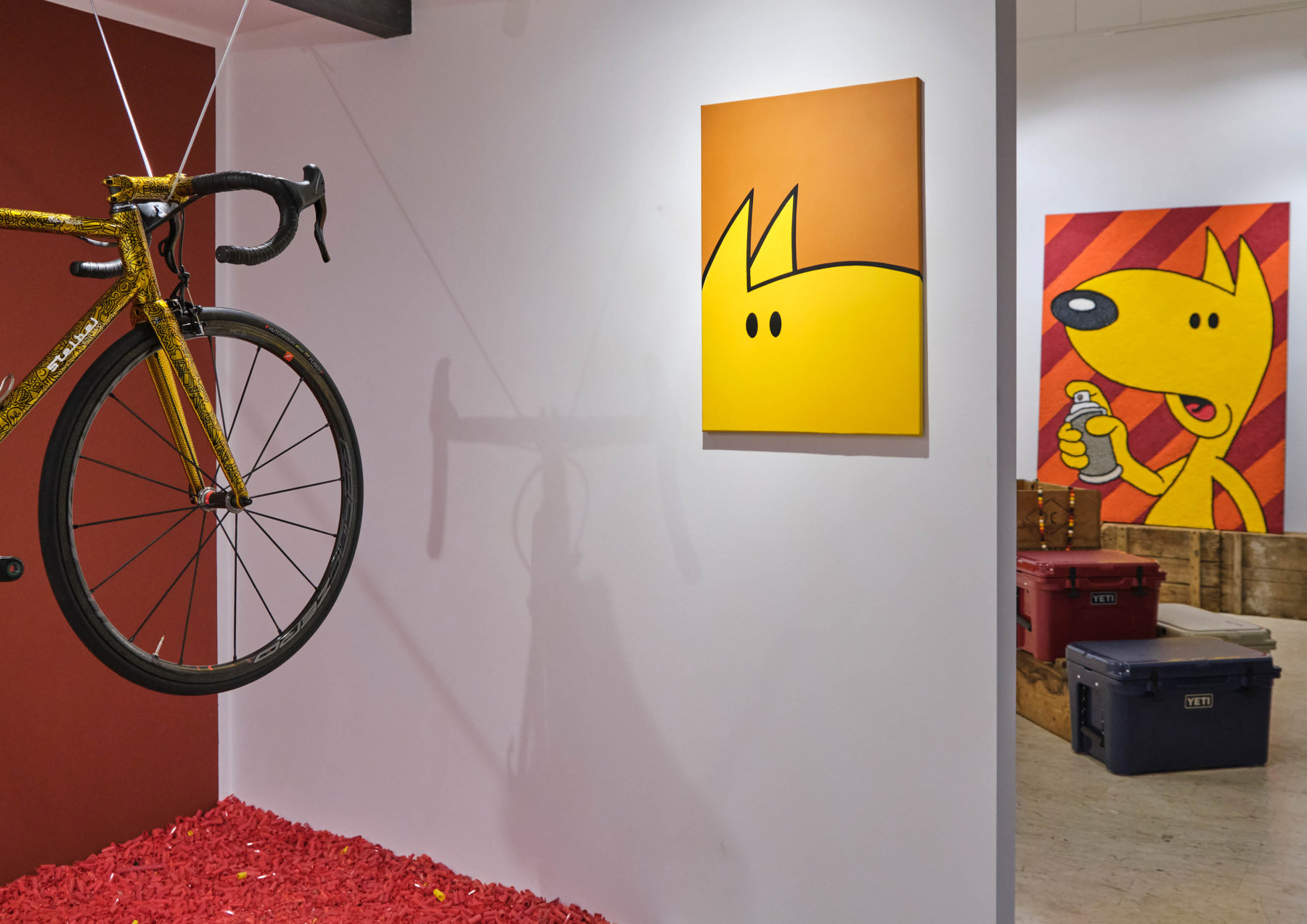 For this exhibition, the most iconic characters from Cento Canesio's illustrations will be re-interpreted in works composed of thousands of colored Murano beads and there will also be a space for a very special Stelbel Rodano. It is a one-off frame customized by Cento in his inimitable style.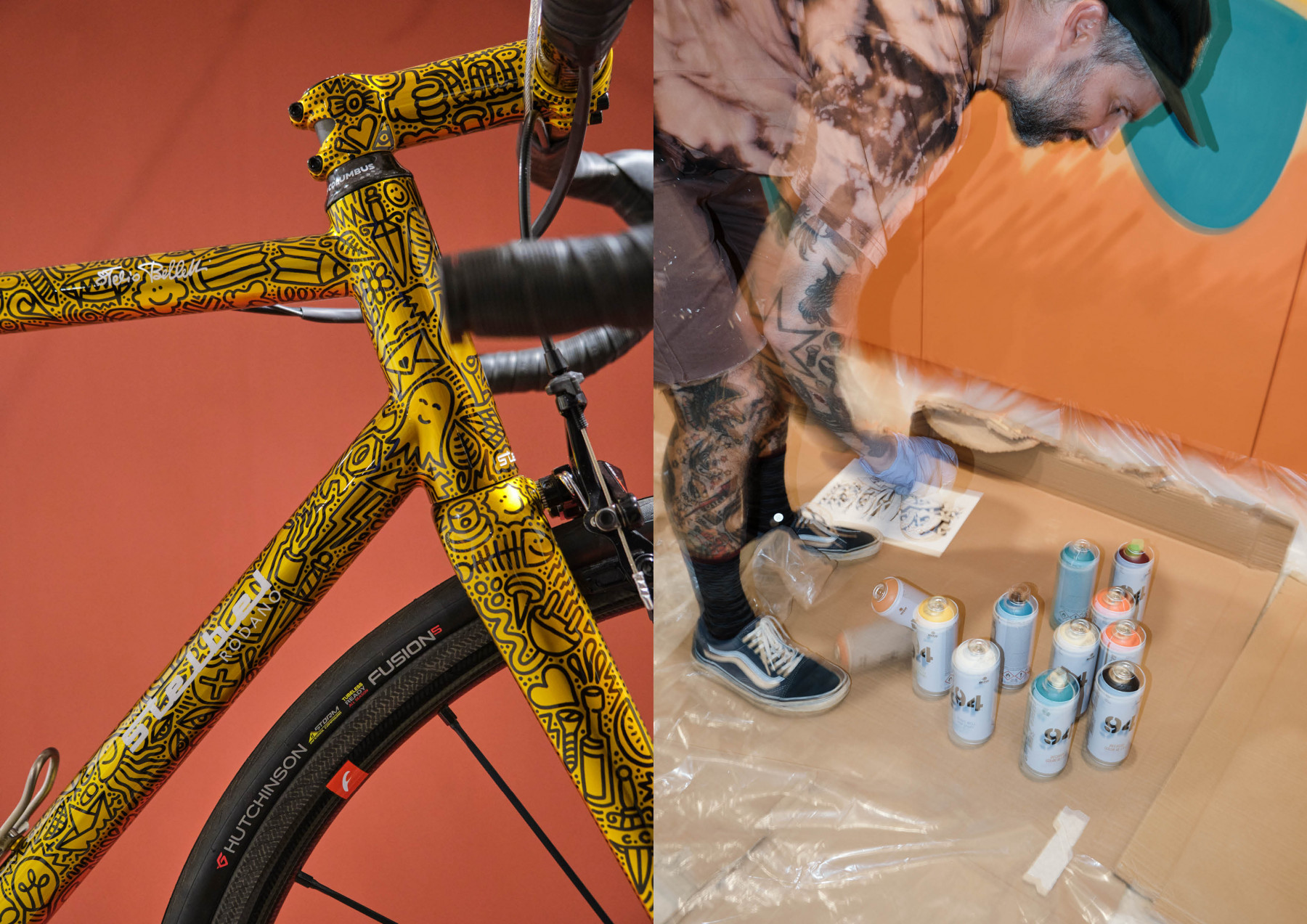 The Stelbel Rodano x Cento Canesio is made with custom Columbus steel tubing.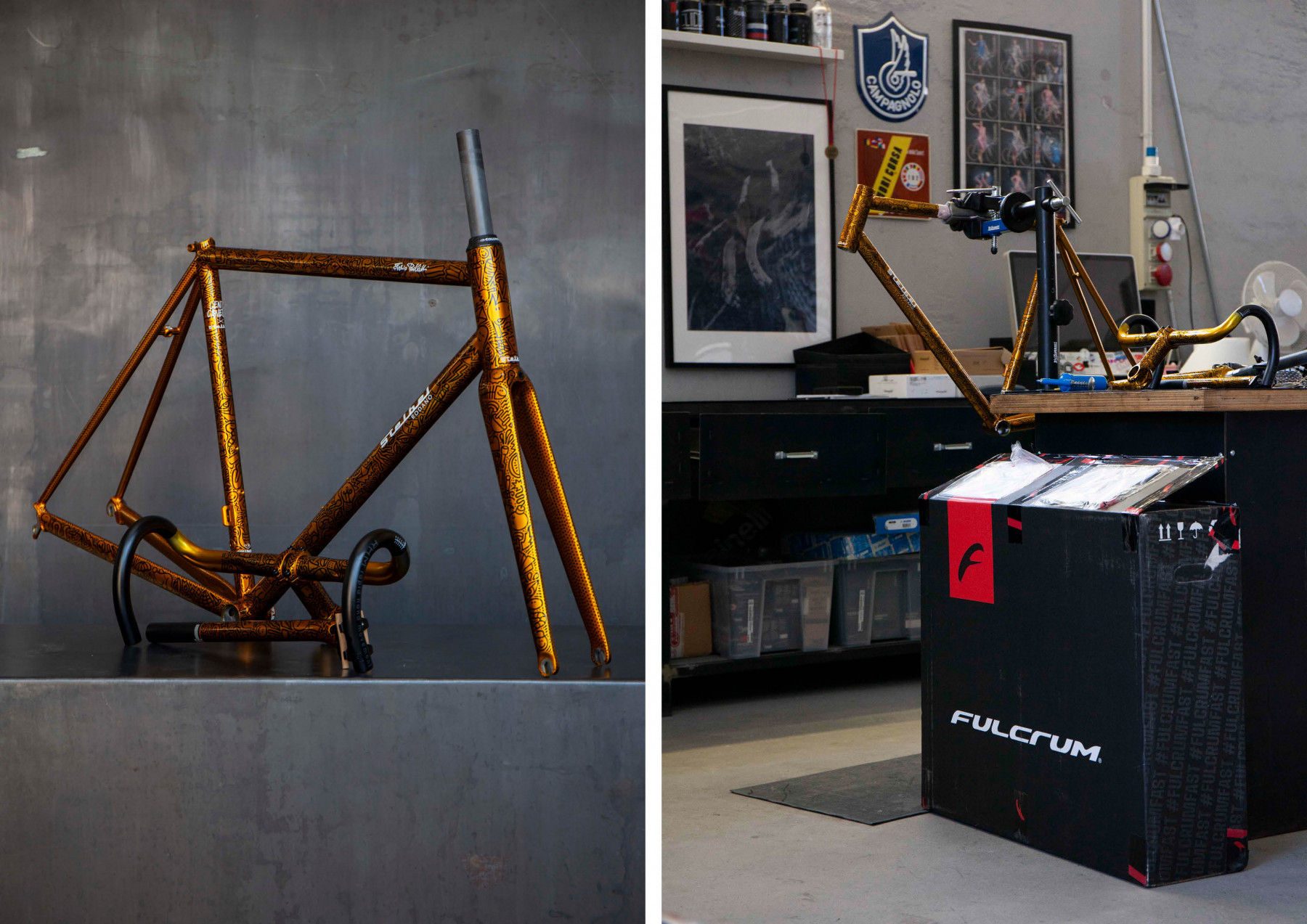 It is equipped with a Columbus Futura SL carbon fork, Campagnolo Super Record 12s EPS groupset, Fulcrum Zero Carbon wheels, Deda Elementi Superleggero components and Fizik accessories.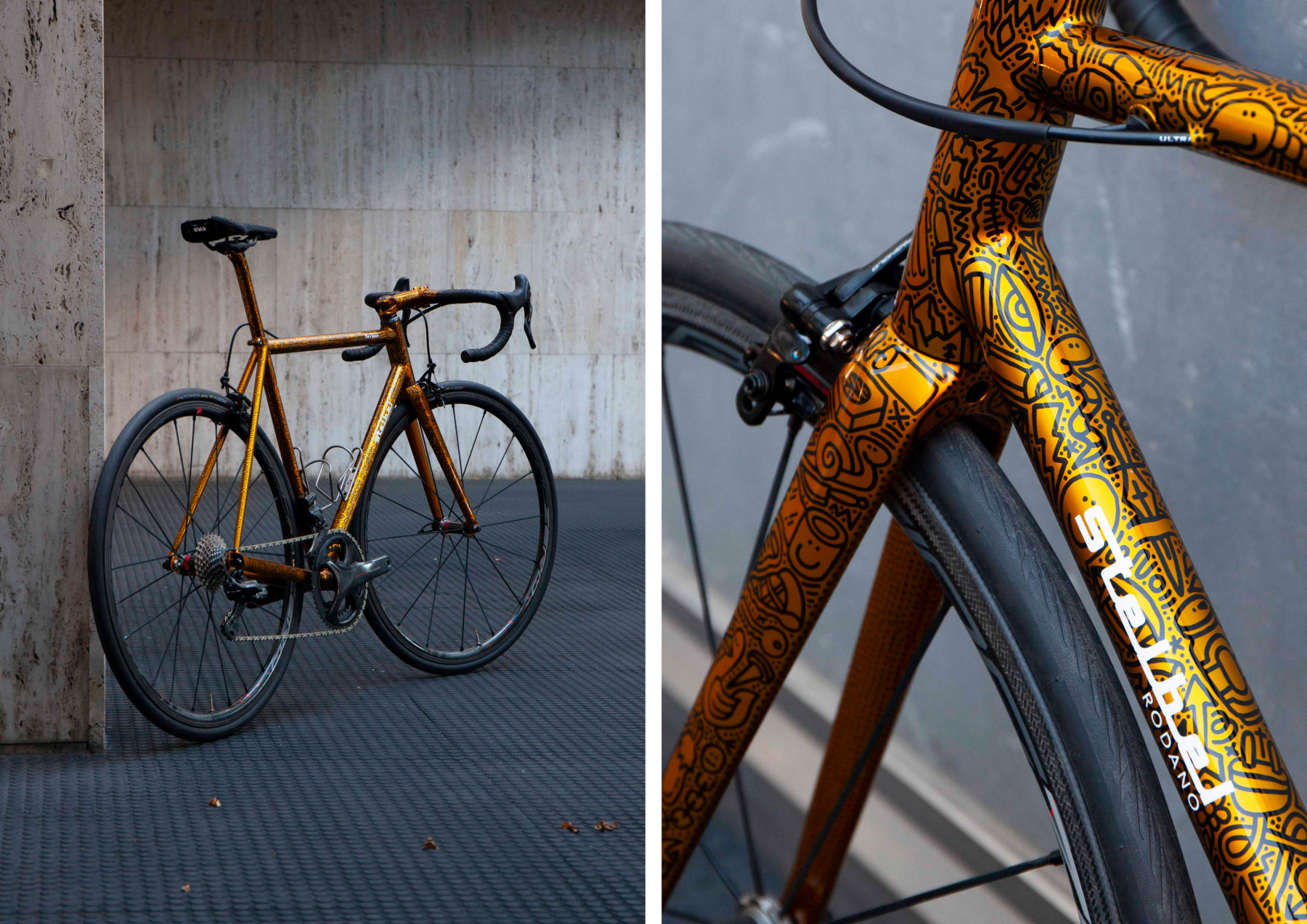 To celebrate this beautiful collaboration with our friend Cento, we asked him to work on an illustration which we then decided to print on a high quality T-Shirt that you can now find on our online shop.Cento Canesio X Stelbel